what we do: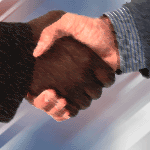 We are a Consulting & Communication Agency,
experts in:
Market Research & Marketing Strategy
as well as
Business Coaching
We select challenging projects on the highest quality level
We produce and distribute
information and knowledge
We work internationally in:
technology & health
as well as
media & entertainment
---
recently visited:
---
Business Development
WebdaK can assist or manage completely the outside business relations of you. While not specifically our major focus, we have succesfully set up investor relations, partnership agreements and cooperation contracts for some of our clients.
Coaching
Your goals become our goals the moment we sign an agreement. We will continously push you forward and redirect your eyes towards the goals. We act as personal business trainers for as long as you like (usually 3-6 months), asking the right questions. We have references, if you wonder what it is like
Communications
WebdaK assists in developing an understanding of the requirements and the costs involved for successful communications. We advise on strategies for media, marketing, sales and PR.
Consulting
The "quick assessment" was always liked amongst our clients. Usually it takes us only one or two conversations and maybe one visit at the (business) location to deliver a quick "sitatuion analysis".
Therafter we move towards questions/ answers sessions whcih result in a preliminary strategy/ goal outline. Some more
eMarketing
We consult on the use of digital tools & services or how to plan an e-mail campaign. WebdaK also delivers high quality products & services in the digital & web marketing industry, includuing e-newsletters and Blogs
Market Research
With additional resources ready at hand, WebdaK can quickly perform an extensive Market Researh, including target audiences, comeptitoin analysysi, amrket segmentation, etc.
Marketing Strategy
At any time, WebdaK delviers an appropriate Marketing startegy, We understand the general needs and pressures of media relations, consumer marketing (b2c), customer relationship management (crm) and corporate direct marketing (b2b).
PR, Publicity & Promotions
Public Relations includes all forms of communication: Press, Media, Customers, Partners, Investors. We write press releases, develop e-mail campaigns, develop newsletters and handle the corporate communication for our clients.
We do guarantee the necessary buzz for the projects we are working with. WebdaK delivers the attention of the target audience through our combined communication approach.