About...
WebdaK is lead by Wigbert Böll (Boell), who has consulted a variety of organizations, small business, entrepreneurs, fortune 500 companies and institutions, thriving on solution finding for specific challenges.
Additionally WebdaK draws from a creative & intelligent pool of business consultants, writers, producers, soloists, sales people, IT-experts, artists, marketing specialists, designers, advisors, filmmakers, photographers, musicians...
These individual experts are grouped in a "project team" to fulfill the clients needs.
All team members are specialists in their field of expertise, and transmit the "spirit of excellence" to the projects we choose
---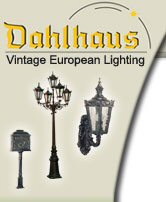 current & recent clients
Marketing & PR Consulting for medical technology (EMR) company Comtech Networks
Entrepreneur Coaching, Marketing & Business Development for health information company AboutSmiles
Market Research & Strategy on US-expansion for Dahlhaus Lighting
web-promotion & PR for academic organization DAAD
Market Research, Business Development & Representation for GERMAN TV
Marketing Research & Strategy on US entry for brewery Schwelmer
Business Development & Representation for bilingual magazine German World
PR & Communications Consulting for the New7Wonders Foundation & Society, including the "Bamiyan Buddhas Reconstruction Project (Afghanistan)"
---
See also:
last update: 2005-02-09