Regional & Local
In its areas of expertise, WebdaK has successfully advised:
entrepreneurs
Business Ideas need to be nourished, presented and developed. WebdaK has helped every step on the way, including writing business plans, developing strategies and assistance in securing investment funds
small business
WebdaK often meets Small Business owners, when they are at a crucial point in time. We advise on "the next steps", "Standards/ best practices" and "general business procedures", in order to increase effectiveness and prepare the business for future growth
medium business
When a business is running successful, there seems no reason for concern. WebdaK can evaluate the situation and deliver exact reports of specific areas, in order to verify efficiency and market position.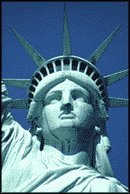 German & European
Market Access & Knowledge

Every European and international Organization has similar challenges when entering (or expanding in) their specific US market. At WebdaK, we know many possible scenarios very well.
We also have a very thorough knowledge of European-American Markets and many important contacts in government, industry associations, the educational field and the media. WebdaK can deliver in-depths reports on market opportunities and strategies on how to reach a diverse group of ex-patriats.
Representation

For some clients, WebdaK has functioned as a main contact point in New York. Our services include helpful tasks as "establishing a mailing address" up to more substantial functions as active business representation at events, meetings with clients and to-do's for marketing communication purposes.
Business Development

We offer our active services to establish important relationships in the specific market. We can set up meetings and develop relationships in every area, including financial (investments/ VC's), media, associations or potential cooperating partners.
---
World Culture& Entertainment
In general WebdaK advises on modern marketing & communications forms in a global (internet) society.
With its international expertise, WebdaK has advised many cultural, entertainment & media projects and organizations and we have added expertise and value to their plans.
Since 2001 WebdaK publishes the World Culture Journal and covers a variety of topics in media, music, film and more from around the world.